Get Paid up to 2 Days Faster¹ with Direct Deposit
---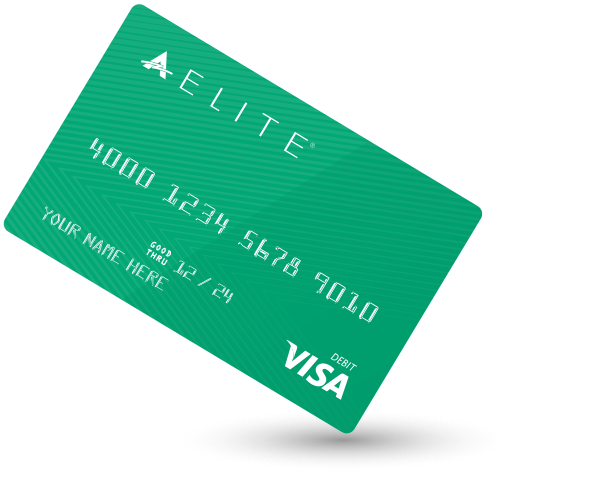 The ACE Elite Card
---
Imagine what you could do when you receive your money early. When you enroll in qualifying direct deposit with your ACE Elite Card, you'll have the opportunity to discover all the benefits of your prepaid debit card! The ACE Elite Card gives you access to the money you have earned up to 2 days faster.1 An earlier1 payday could make a big difference.
Tax refunds direct deposited are faster3 than a paper check.
Whatever you need to do with your money, the ACE Elite Card can help you.
Discover all the Benefits
---
Get Your
Tax Refund Faster3 Than A Paper Check
---
Did you know that you can choose to have your tax refund direct deposited to your prepaid card? With the ACE Elite Card, you could receive your money faster3 than a paper check.
Did You Know Your
Card Offered Direct Deposit?
---
You can load money to your ACE Elite Card at an ACE Cash Express location,4 but that's not all. Find your Account Number and Routing Number and provide that information to your employer's HR department or to a government benefits provider. When you set up direct deposit of $500 or more, you'll get access to features including the $5 Reduced Monthly Plan!5